| | |
| --- | --- |
| Places to Skate in San Diego | |
<
---
The warm and dry climate makes southern California an excellent area for many outdoor activities, and San Diego is no exception. The county offers many places to skate, each unique in its own way.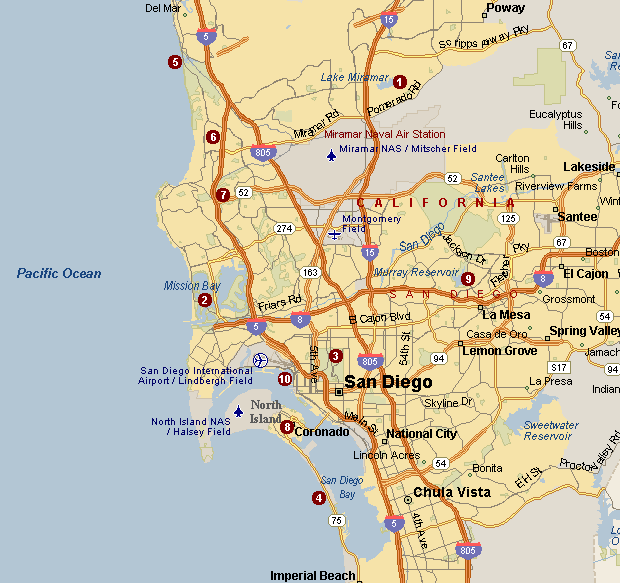 Trail Skating
These locations are suitable for speedskating and training. They are usually well-maintained dedicated bike paths or roads with little or controlled traffic.


Road Skating
These routes are usually on bike lanes along the shoulder of the road. Skaters should be comfortable dealing with traffic, restricted space, and debris.


Recreational Skating
All of the trail skates at top are also great places for recreational skating in addition to those listed below. These locations are not suitable for speedskating or training.


Recreational Skating - Solicitation for Additional Places
SDSE would like to expand its list of places to skate. In particular, we know that there are many dedicated bike paths in the county that may make for a good, quick skate for nearby residents. If you have recommendations for a dedicated trail that we don't have listed, please send us an e-mail at sdse@sk8.org. The paths we are currently reviewing are:

San Diego River Trail (Ocean Beach)

San Diego River Trail (Fashion Valley)

San Diego River Trail (Mission Valley)

Shelter Island

Sweetwater River Trail
Additionally, many roads in San Diego county have marked bike lanes which are suitable for the experienced road skater. Join us on our skates of the above routes or others which are too complicated to describe here. Many of our road skates are best done with the company of an SDSE member as a guide.
Please note that according to California state law, it is illegal to skate on streets, including bike lanes, since skaters are classified as pedestrians. Unfortunately, the city of San Diego follows this strict interpretation if you choose to skate within their city limits. However, enforcement is rare if you skate responsibly.
Skate safely and have fun!


---
Last updated 9/10/08 CY
Copyright © 1998-2008 - San Diego Street Elite